I have written many times about my "Splurge Sorority" – we are a group of women who each contribute $50 a month and take turns collecting the funds and using them to splurge on something for ourselves!  She who splurged hosts the next gathering to show off her splurge and have a fun ladies' night!  Even though I recently concluded our fourth round of Splurge, I already took my turn in Round Five!  I thought I would have time to shop while travelling over Christmas but it turned out we barely had time for a few thrift stops!  Nonetheless, I forced my family to have a couple very quick stops in Nordstrom looking for the two items on my Splurge wish list: J Brand jeans and Aquatalia boots.  I figured I could save on shipping at the very least… but my efforts were in vain because both these items were only available on-line!  So I stood in the Nordstrom parking lot and ordered myself a pair of Aquatalia boots to be shipped home to Canada!
Why Aquatalia?  Firstly, I have never seen them while thrifting.  Secondly, I have worn my black Miz Mooz boots countless times and they have a lot of wear left; cost per wear is well under a dollar.  Those boots have a wedge and are casual mid-calf height.  I was looking for something flat, taller and a more dressy.  Thirdly, a friend of mine has Aquatalia boots that she paid $600+ for and worn for years and they still look amazing.  I think these boots will be well worth the splurge!
I chose a meeting day at work for their inaugural wear!
I was left with a couple hun left of Splurge money to spend and thought long and hard about what to use it for!  It wasn't enough for the J Brands I had in mind… I reflected on past splurges and determined that the best splurge purchases were things that I enjoy daily, like my teeth (!) or my bedding!  So I hustled up to Anthropologie to look for new dishes which I been wanting for a while.  I stumbled on another amazing sale and ended up getting a mix-and-match set of ten dinner plates, small plates and bowls for more than half off regular price!
My take on minimalism is buying things that bring me joy, that make my heart sing.  It's not about having less, it's about loving what you have and I LOVE these dishes!  For my Splurge party, I decided to go with an Italian-Portuguese theme since the boots are Italian and the plates were hand painted in Portugal.  I had wine from Italy and Portugal, I had Italian meats and cheese, and Portuguese fava beans and tarts!
It was so much fun to prepare and all my friends loved the spread, especially the tarts which were so easy and delicious, I'm sharing the recipe here: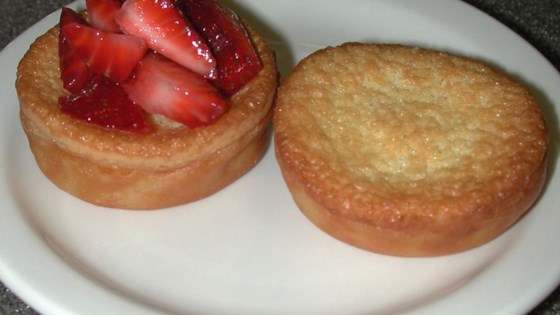 Recipe By:Scotty Carreiro
"Super easy to make, and these won't last long. Try substituting almond or lemon extract for the vanilla. Or top them with flaked coconut or fresh fruit before baking!"
Ingredients
3 eggs
2 cups white sugar
3 tablespoons butter
3/4 cup all-purpose flour
2 cups milk
1/2 teaspoon vanilla extract
Directions
Preheat oven to 325 degrees F (165 degrees C).
In a blender, combine eggs, sugar and butter. Blend until smooth. Pour in flour and milk, a little at a time, blending until smooth again. Stir in vanilla.
Pour into muffin tins, filling 3/4 full. Bake in preheated oven 45 minutes, until golden brown. Serve hot or cold.
I followed the recipe exactly and it made exactly 18 tarts in regular sized muffin tins (greased thoroughly with butter).  Go make them right now. 😀
I also like to do something fun during my parties so I had plain plates and painting supplies and invited the ladies to make their own hand-painted plates!
Though my original plan didn't pan out, I ended up getting my Splurge for a steal and having a wonderful party with great friends, which is…